A couple of learnings and setbacks later, one fine day, I got a call from Thiru (CEO at ninjacart). Without a second thought, I went to the location he shared. He asked me if I could start from the coming week. Only after going there, did I know that I was about to be acquainted with a passionate, fun and dedicated team bootstrapping a B2C hyperlocal grocery idea to deliver groceries at your doorstep from your nearest local grocery store and were in talks of raising seed A funding from Accel Partners. Ninjacart's actual inception was from our Sequioa Hackathon'15 at ITC Gardenia, Bangalore. Here's a glimpse of it. Being the first techie in ninjacart, I had an enthralling opportunity of contributing significantly from MVPs to beta to release versions that went to reach 200K+ users in a couple of months. Thanks to the budding culture I was able to adventure into the depths of avenues of the whole stack Back end (PHP, NodeJS, MongoDB, ElasticSearch), Front end (AngularJS, ExpressJS, D3 Charts), Android, iOS (Swift), DevOps (AWS EC2, S3), Support (Freshdesk), Analytics (Facebook, Google, Localytics, Deep linking). The beautiful thing about ninjacart was the culture.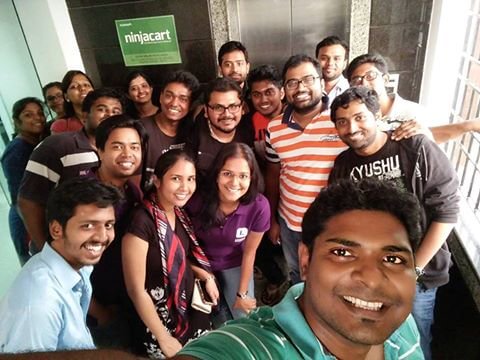 Each and every soul at ninjacart reverberated with the passion towards a single goal which led to countless sleepless nights, releases and parties. Among the galaxy of milestones, I would love to share a few stars of my memories with you. One viral campaign that made every street and corner of Bangalore notice us and tests our scalability and quality of service was the 1 onion campaign when the government had just announced the huge increase in onion rates the same week. We attracted attention from giants well backed in the industry like BigBasket, PepperTap, Grofers and the like.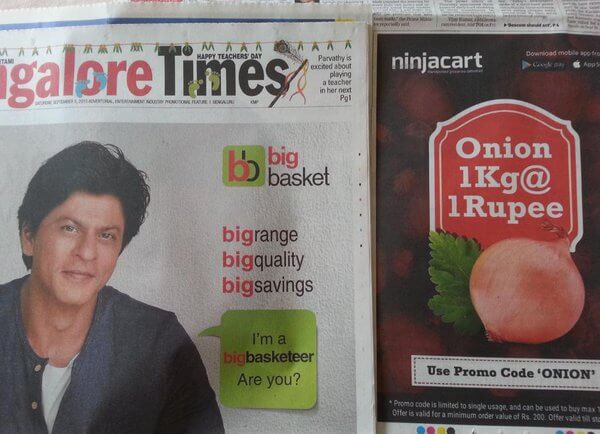 Competing with huge players was one thing. But the thing with showering discounts and coupons to users is retention exists only as long as you continue to do that and in the process burn a lot of money, which is a typical case in every Unicorn startup (valued above $1bn).
The tricky thing about the B2C market was, it was impossible to know the itinerary of a local store at any given time. That would explain why big players like BigBasket resorted to their own inventory.
The ninjacart model evolved from a B2C to B2B perspective over time, connecting farmers directly to the local stores eliminating several levels of middle players and costs. This model required a very robust, stable, reliable and scalable system built which led to a whole new system built from scratch. I was most opportune to have contributed in every stack Back-end (JDBC, MySQL, Socket.IO), Front-end (AngularJS, D3Charts, Bootstrap), Android and DevOps (Slack, EC2, S3).
Technology is never a restraint. The goal is more important. A real technical geek can and should pick up any stack on the go see it through.
Links

---
Media

---
Have you had the chance of experiencing the budding startup culture. Well, How was it ?! I would love to hear from you! Please share your thoughts in the comments below.