On March 26 of 2015, two huge things went down. Firstly, India lost to Australia miserably in the World Cup Semi-finals under MSD's captaincy while I was watching it live along with my 7C Studio peers.After the founder Suresh came back from a call, there was a huge challenge up for grabs in 7C Studio meeting while we were still watching the match. mGaadi and Bangalore Traffic Police (BTP) were planning a huge launch for their prepaid auto stand openings across the city that weekend. The challenge was if an android app to be used especially for the prepaid stands could be made over the weekend. Mind you it was already Thursday. It was a huge responsibility. A lot of media frenzy was dependent on it and awaiting around the corner.
I took the challenge. Started the next day morning. Everything was going great. Two main components in the app were using existing API layer of mGaadi and building a Bluetooth thermal printer interface for android SDK. The first part was very easy. Did an all-nighter, cleaned up the code and almost got the thermal printer SDK to work. However, in a meeting with the client that morning, a lot of things changed. In fact, the whole UI and logic changed. Yup, you guessed it right another all nighter and it was done.
Or is it? The client was happy with it. But with a press release the next morning and my 2-day long sleepless streak, they still considered some changes to be very crucial. Now here, I had already lost consciousness. Somehow I managed to figure out and release the app in the middle of the night. Press release was a success and the client is still using the same app for their prepaid auto stands. The key takeaway from this is that,
Even when all odds are against you, as long as you desire to see it through, you will!
Links

---
Media

---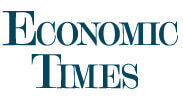 Have you had a chance to say yes to an impossible opportunity?! How did it feel?! I would love to hear from you! Please share your thoughts in the comments below.